It was so lovely to see the adorable Chloe again for her sitter session! Chloe first came to the studio for photos aged 3 months and she has changed so much since! 
I love sitter sessions, in fact they're my absolute favourite! Babies at this age are so full of fun, smiles, expressions and giggles, the perfect age for up to date baby photos!
An older baby photoshoot at this stage is typically done at around 6-8 months once baby is sitting up comfortably without support. It can be as simple and pared back as you like with just a simple plain vest top. Or we can play dress up! I have a selection of outfits and accessories in the studio to use and of course you can bring things from home too!
It wont be long until Chloe is back in for her cake smash so watch this space for more of this gorgeous girl!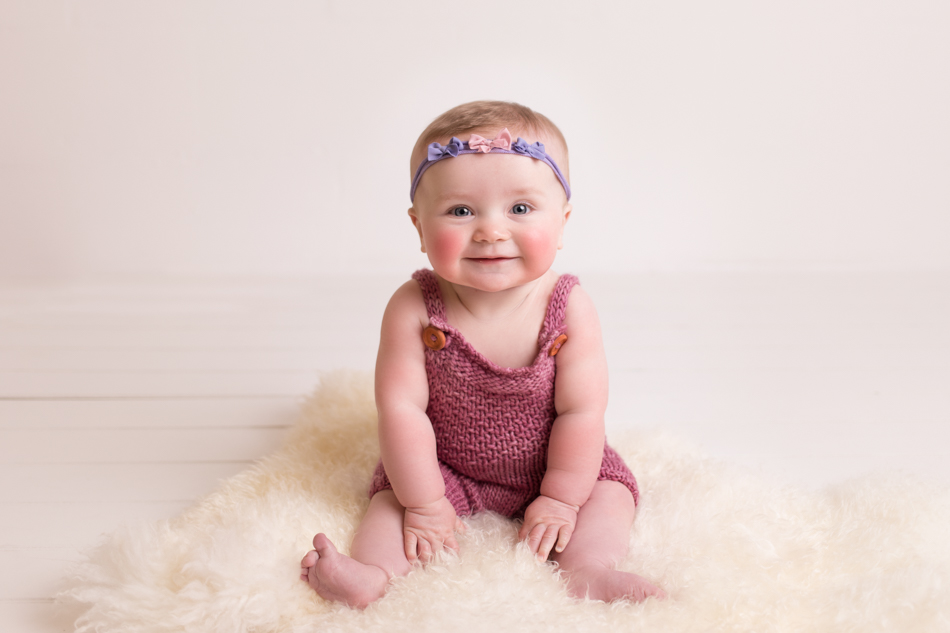 If you would like to capture your own gorgeous bundle at this big milestone in their first year please get in touch! I would love to chat over your ideas and plan something special for your little one!