Choosing the ideal location for a relaxed outdoor photoshoot in Edinburgh
Probably the most common worry families have when arranging a family photoshoot is what to wear! And question number 2 is typically – where can you recommend for photos to be taken? Edinburgh is of course home to dozens of beautiful locations and we are lucky enough to have huge variety throughout the city. So what makes a good location? What are the factors to consider when planning your family photoshoot?
Pick somewhere that has quiet corners
Most of us don't love having our photos taken, and certainly much less so being watched at the same time! So as gorgeous as Portobello beach is on a lovely sunny day it's also HEAVING! So not ideal. Busy locations make everyone feel that bit more self conscious about being photographed as you may well also have a bunch of people watching you at the same time. Cringe! Also for little ones it can be very distracting. So locations that have plenty of space with quieter corners and where people keep moving rather than staying in one place for any length of time are great. Cammo Estate for example is large and mostly used by dog walkers and those out for a walk so people may wander past but won't be around for long!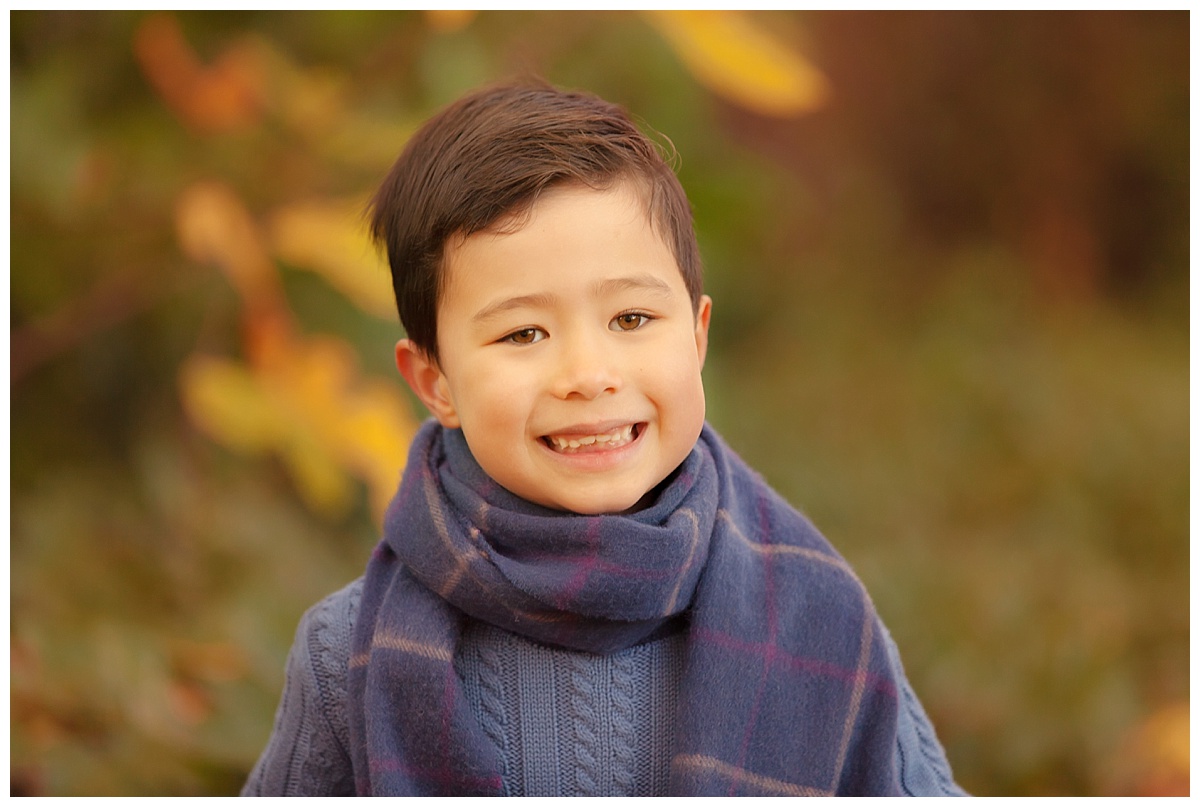 2. Seasonal colour
Autumn is probably the most popular time of year to have outdoor family photos taken. The rich, warm colours make for a beautiful backdrop that complement everyone!
Locations such as Cammo, Musselburgh Lagoons and Lauriston Castle grounds have beautiful displays of autumn colours, fallen leaves and gorgeous textures. If you know of somewhere else please let me know, I love finding new places to explore!
3. Somewhere you have a connection to
Whether it's somewhere you spend lots of time with as a family or a location you are sentimental about, choosing somewhere that has meaning to you adds another layer or authenticity to your portraits. 
In the past clients have suggested fantastic gems such as open fields they roamed as kids themselves to the street they grew up on. The options are endless!
4. Somewhere special!
Every now and again nature grants us with a beautiful display of colour. So bluebell woods, poppy fields and fields of wildflowers make stunning backdrops! As these can change quickly they cant always be guaranteed but if you have your heart set on something a bit special and different we can work together to plan and scut the perfect location! 
In the last few years these have included fields of snowdrops, wildflowers, a sunflower field, poppy fields and many more!
I'd love to help you create gorgeous family portraits to enjoy for years so please get in touch and we can plan the perfect location to capture your family in a relaxed, fun outdoor photoshoot in Edinburgh.