Older baby photoshoot guide
Firstly thank you for choosing me for your older baby photoshoot! Older babies are so full of character and these are one of my favourite photoshoots as we can achieve so much variety and capture loads of smiles and expressions.
Now that you are booked in I thought it would be helpful to have all of the prep information in one place. Feel free to bookmark this page so you can refer back to it closer to your session date and on the day for directions to the studio.
What do you need to bring?
Please bring your usual "day bag" with muslins, dummies, your preferred baby wipes and some formula and a bottle if you are bottle feeding in case baby gets hungry/thirsty. I have everything needed for baby at the studio so you don't need to bring anything else.
If you would like to bring some of your own clothing please do, I recommend bringing a simple, plain white long sleeved vest which always looks super cute and will never date. I have a selection of outfits in the studio including leggings, dungarees, rompers, tutus and more. If you have any specific requests please just let me know!
As babies tire easily I recommend no more than 3 outfits in total so we can keep the session relatively short and not overtire baby, you would be amazed at how quickly I can capture plenty images. And I don't want you going home with a tired unhappy little one!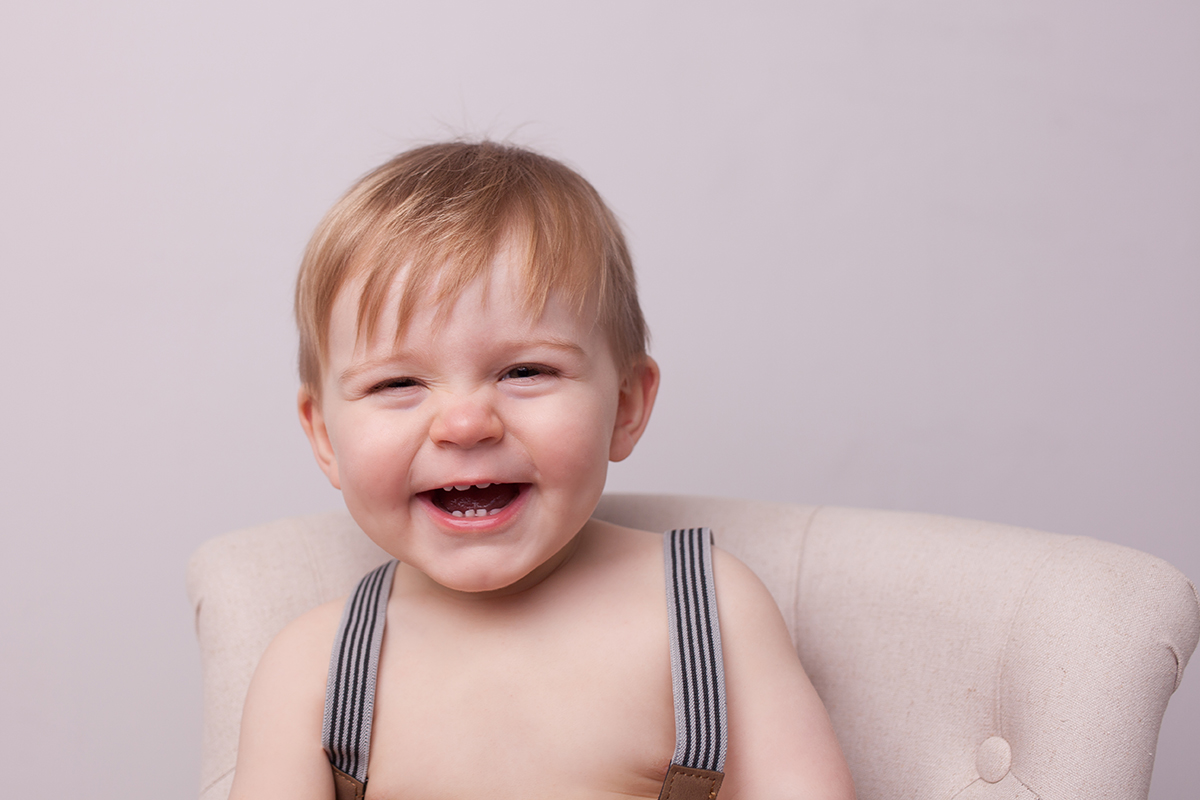 What else do you need to know?
It's a good idea to have a look through my older baby gallery to get an idea of what images you are most drawn to – if you have any specific requests please do let me know in advance so that I can ensure outfits have been freshly laundered for your photoshoot.
If baby has a favourite cuddly teddy bear or blanket please feel free to bring those along, it's always nice to incorporate something personal into the photoshoot.
Your older baby photoshoot will be allocated a one hour time slot but usually only lasts 30-40 minutes unless baby needs a feed/snack/nappy change. I will work quickly to capture baby while they are happy and get plenty of variety in a  short time so you don't go home with an exhausted unhappy baby!
Where will the session take place?
I photograph older babies in my studio. The address is 24 Barntongate Drive, Edinburgh, EH4 8BE and it is the 2nd white house on the right hand side with the white garden wall. Please feel free to make use of the driveway, you can also park for free with no permits on the street.
And now? All you need to do is look forward to your older baby photoshoot and know that on the day you can simply sit back, relax, enjoy a cuppa and watch as I pose your beautiful baby into gorgeous poses and create images you will love for a lifetime.