Baby Photographer in Edinburgh
For babies age 3-12 months.
Studio located in central Edinburgh.
When searching for baby photography Edinburgh you will find a range of options so let me tell you a little about how I work so you can decide if I am the right fit!
An older baby photography session is ideal for babies who are over 3 months of age. At this age your baby has changed enormously from when they were born. Full of smiles, expressions and personality it is a great age to capture!
An older baby photoshoot is the perfect follow up to your newborn session. Or for those who missed the newborn photography stage now is the perfect time to start documenting your baby's first year.
Your Baby Photography Experience
When baby is 3-4 months of age this will involve plenty of expressions! A mix of full body and close up portraits. And some tummy time too! Once baby can sit up unaided there are even more options! The studio has props and outifts to choose from. And of course you can bring your favorites from home too.
We book out a full hour session so you are never rushed. Usually 30 minutes is plenty of time to capture a gorgeous selection of photos of your baby. This leaves time for feeds, cuddles and nappy changes as required.
During your session
Baby is Boss in the Beautiful Bairns studio!
Baby photography sessions are entirely baby led with plenty of time for feeds, cuddles and clean ups.
We will chat over a cuppa and choose the perfect colour palette for your images so they look beautiful when on display in your home.
Then you can sit back, relax and watch as I tease out giggles and smiles from your little one!
After your session
We will schedule your viewing & ordering appointment to take place around a week after your baby photoshoot.
All of your images will be expertly retouched for viewing and displayed in a slideshow.
We will work together to create the perfect package to suit your home and budget.
Your digital images will be ready to take home on the day.
Printed products will be shipped directly to your home or if you prefer we can have them delivered to the studio for you to collect at your convenience.
What should baby wear
For your baby photography session you want your baby looking their best. But there is no need to go out and buy them a whole new wardrobe! At the studio I have a selection of beautiful outfits, hats, headbands, wraps and props.
You are welcome to make use of the studio wardrobe and bring along some favourite outfits from home.
I also recommend a freshly ironed long sleeve vest for some classic images that will never date.
Our photos are amazing! Rachael is so warm, welcoming and the photoshoot was so relaxed. She was very patient with our baby, even when he needed to be fed. We will be back to see Rachael again in the near future!
Lindsay Kinsman
We loved every second of our photo shoot with Rachael. She was very friendly and welcomed us in to her studio making sure we were comfortable throughout the time we were there.
Rachael handled our little boy (10 days old) gently and with a lot of care ensuring he was settled throughout the whole 3 hours we were there, his comfort was her priority and it put us at ease knowing he was in safe hands when being handled.
Thank you so much, we love every one of the photos! Would highly recommend to anyone
Carys Hunter
Baby Photography Edinburgh
To book your baby photoshoot your session fee is payable at the time of booking.  You will choose your preferred collection when you return to the studio to view your gallery of baby photos.
After booking your baby photoshoot you will receive the following:
Session guide to help you prepare for your baby photoshoot
Access to my client closet and styling advice via phone or zoom call (optional)
After your baby photoshoot we will schedule your return visit to view your edited images. In person viewing & ordering appointment with refreshments and wall art deisgn service.
Session Fee: £99
Digital and print packages ideal for sharing with family.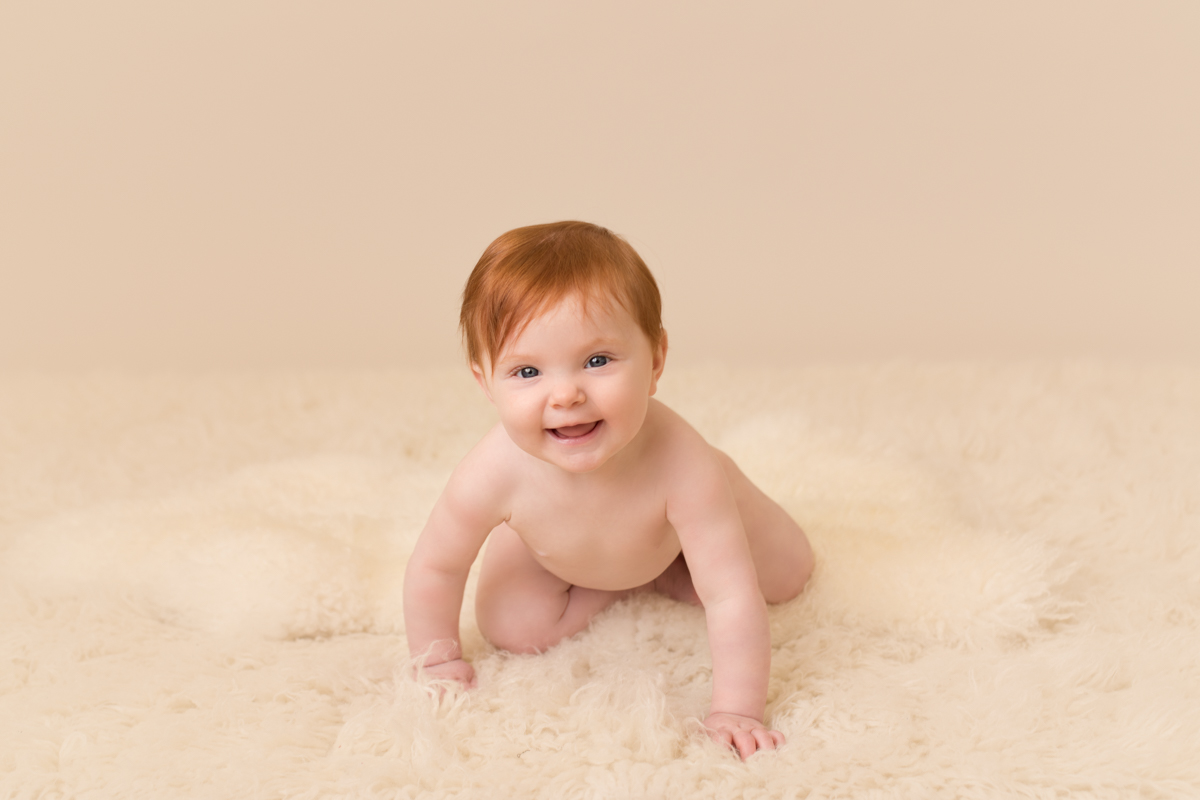 1 hour session

Face to face photo viewing

5 high resolution, fully edited digital images 

Personalised mobile phone app

Full use of props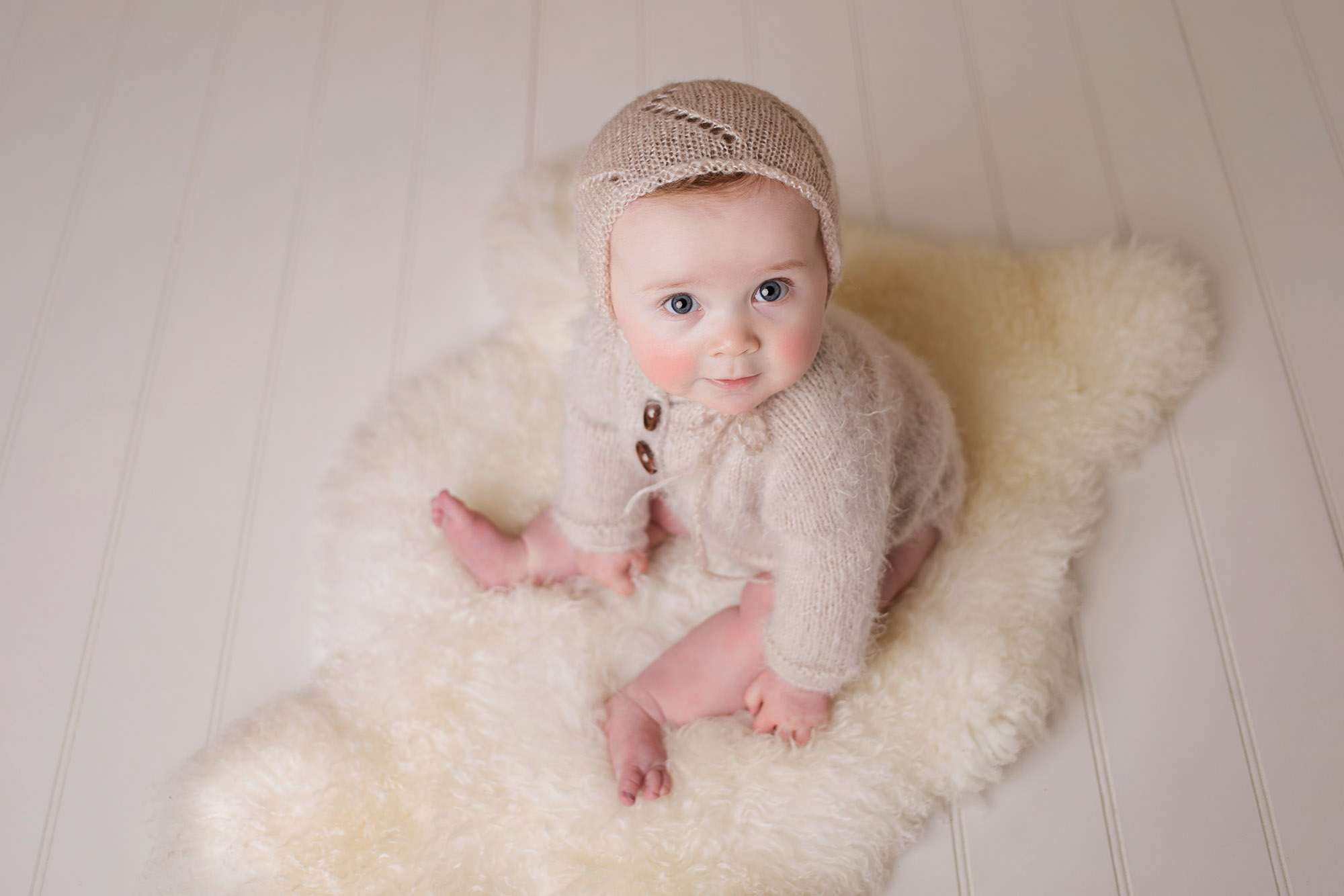 1 hour session
Face to face photo viewing
10 high resolution, fully edited digital images in private online gallery
Personalised mobile phone app
Full use of props
1 hour session
Face to face photo viewing
Full gallery of digital images in private online gallery
Personalised mobile phone app with all images
Three mounted 8″ x 6″ fine art prints of your chosen images
Full use of props
£100 credit towards any wall art purchase
A range of professional print products are available to order. Custom sizing available.
If you have a specific space you would like to display your images in we will work together to find the perfect piece for your home. I have invested in specialist software that allows you to view your images on your own walls so that you can be confident in choosing the best size and style frames for your home.
How to book?
Most people have never booked a photoshoot before so I am often asked how the process works.
Get in touch
I will answer any questions you have about your baby photoshoot
Choose your date
From my online calendar
The Photoshoot
And enjoy your session
Return to the studio
To view your edited gallery of images and choose your collection
Want to get booked in?
Happy that I am the right baby photographer for you?
No need to get in touch, if you don't have any questions you can see all available slots and book direct.
If you'd like to arrange a chat 
Please let me know when would be best for me to give you a call. I can answer any questions you have and you can find out if I am the right photographer for you.