Family Photography – What to wear?!
Probably the most common worry families have when arranging a family photoshoot is what to wear! Unless you're used to working with a personal stylist, in which case you can skip this entirely, you probably don't feel entirely certain what everyone should wear. Perhaps the kids each have different styles and you and your partner have completely different colouring. So how do you dress to look your best without feeling silly?
Pick a colour palette
I don't recommend that everyone wears identical outfits and most people don't want to look too matchy matchy. By choosing a colour palette to style from every member of the family can add their own twist to their outfit, incorporating their personal style and taste. Everyone can find a colour to suit their skin tones and yet still look cohesive as a group. If your family photos are being taken outside its worth considering the season and what sorts of colours will be in the background of your images. For example if getting photos taken at the beach you may not want to all wear beige or you may blend in with the sand! So consider what will look good against your surroundings. Not great at picking colours? Visit The Design Seeds for endless inspiration and stunning colour combinations! And remember I am always happy to help!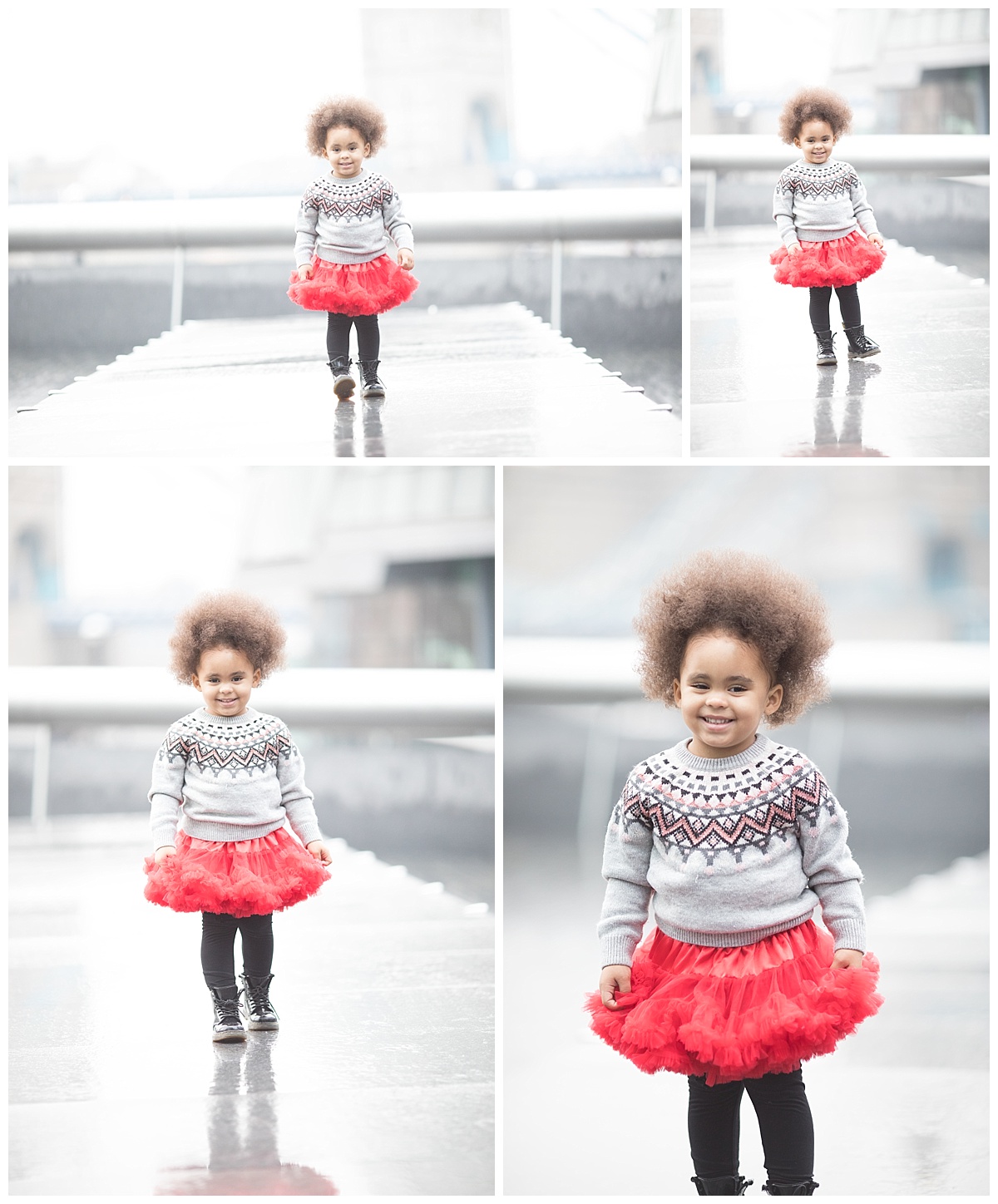 2. A pop of colour!
Many families are afraid of bright colours and tend to keep things fairly plain and simple. Although this looks lovely and I wouldn't recommend wearing head to toe bright colours a splash of a colour looks amazing! You can easily add a pop of colour by using pattern, accessories or something fun like a scarf or belt. Its a great way of adding an accent colour throughout the family too!
For this family session not only did Amir have a fab red tutu, her daddy had a red belt and mummy had a red scarf so they all had a different pop of red which looked fab for their family photos!
3. Layers, accessories and textures!
Jewellery, hats, scarves, tights are all great for adding pops of colour as well as adding texture. By adding layers you add texture and dimension which looks gorgeous! A textured knit or something like cable knit tights look lovely for autumn photos or a lovely light patterned scarf for spring/summer is another fun way to bring in colours and textures. Avoid clashing patterns though, they confuse the eye and it will be drawn away from your faces which are of course the focal point of your images!
4. Plan ahead!
It can be manic getting everyone ready and out of the house on time so make life a little easier by planning ahead! Have a dressing up session a few days prior so you can make sure everyones outfits fit and are clean with no nasty surprises (snotty sleeves anyone?!) This also allows you to make sure the outfits all work together with nothing clashing. Get the kids involved so you know there won't be any clashes on the day then stash everything away until the day itself! 
5. Comfort is key!
Probably the most important of all, make sure everyone feels comfortable in what they are wearing. As an 80's kid in the highlands I remember vividly being miserable in scratchy knit jumpers and crying because of it, you don't want that on the day of your photos! If everyone feels comfortable not only in how they look but ow the fabrics etc feel they will be ore relaxed on the day and be able to enjoy themselves which is SO much more important than what clothes you picked! You also don't want to feel like a Wally o that you don't look like yourselves. if you're a casual bunch then keep it casual but slightly more put together than usual, don't feel like you have to wear "Sunday best if thats not your thing!